How 14-year-old Rachel Zietz built a $1 million company
On paper, Rachel Zietz didn't seem out of place among the other finalists for the Greater Miami Chamber of Commerce's 2015 Entrepreneur Award for young professionals.
Her lacrosse equipment company is on track to top $1 million in revenue after launching less than two years ago. Gladiator Lacrosse products are the top-rated in their category on Amazon.com, above bigger, better-known brands.
But when Rachel arrived at the party where finalists were announced, things got a little awkward.
"They handed out free cocktail coupons, so I went to the bar and asked for a Sprite," she said.
After all, she's only 14.
Rachel has spent her whole life learning about entrepreneurship from her parents, Sam and Sheila Zietz. The couple started Boca Raton-based point-of-sale system provider TouchSuite, one of South Florida's fastest-growing companies.
"I've always treated the kids like they were adults, almost like a peer," Sam Zietz said. "They can do anything. … I've encouraged them not to have any ceiling preset."
In seventh grade, Rachel signed up for the Young Entrepreneurs Academy, an extracurricular program for sixth- to 12th-graders offered by the Greater Boca Raton Chamber of Commerce.
The program taught her to build a business plan around a need in her own life. A skilled lacrosse player who now plays on the varsity squad at Pine Crest School in Fort Lauderdale, Rachel knew she needed better practice equipment.
Lacrosse coaches encourage athletes to play "wall ball" at home using a rebounder, but many of the available options seemed to fall apart quickly. Practice goals were the same. So Rachel revamped the two products, designing thicker netting and more durable frames.
Rachel impressed her teachers at the Young Entrepreneurs Academy — "I beat out a lot of 12th-graders in a lot of the competitions," she said — and ultimately won a grant at the end of the eight-month program.
Her parents gave her a loan and some of TouchSuite's warehouse space. They figured she might not sell all the equipment she'd ordered, but it wasn't perishable, so why not let her have a go at it?
One day, Rachel headed to a local tournament with a minivan filled with Gladiator Lacrosse equipment. She made $10,000 in revenue.
Her sales ballooned, reaching $200,000 in the first year. She projects revenue of $1 million to $2 million this year as she forms new partnerships and announces endorsement deals.
"I definitely didn't think it would be as big as it is," Rachel said.
She's had to learn some lessons the hard way. She once ran out of products, not realizing how long it takes for factory shipments to arrive from overseas.
"She learned the expression 'slow boat from China,'" her father said.
And there are, of course, some out-of-the-ordinary entrepreneurial struggles: Rachel balances honors classes, a spot on a national lacrosse team and a burgeoning business.
"I learned to take advantage of the extra time I have, the little minutes in between. … I answer customer calls [at school] during free period," she said.
Rachel is also a job creator: She has one employee who accepts shipments and works with customers while she's in school.
Her achievements are so rare that the judges for the chamber's award believed there was a mistake in her application.
"I looked back to make sure that the birth date was correct no less than four times," said Pacific National Bank CEO Carlos Fernandez-Guzman, one of the judges. "I kept thinking, 'This has to be a typographical error. This cannot be correct.' She was beyond impressive."
No teenager had ever been nominated for any of the chamber's HYPE Miami Awards for young professionals, let alone become a finalist. The winners will be announced March 4.
Rachel remains determined to follow in her parents' entrepreneurial footsteps — as do her two younger siblings. Jordan, 13, just won the elevator pitch competition at this year's Young Entrepreneurs Academy, and 9-year-old Morgan pitches her dad a new business idea nearly every day.
If an opportunity to sell Gladiator Lacrosse comes along, Rachel said she might take it. But for now, she's just enjoying the ride.
"It's not like work to me," she said. "It's something I enjoy and take pleasure in."
---
Click here to read article on The South Florida Business Journal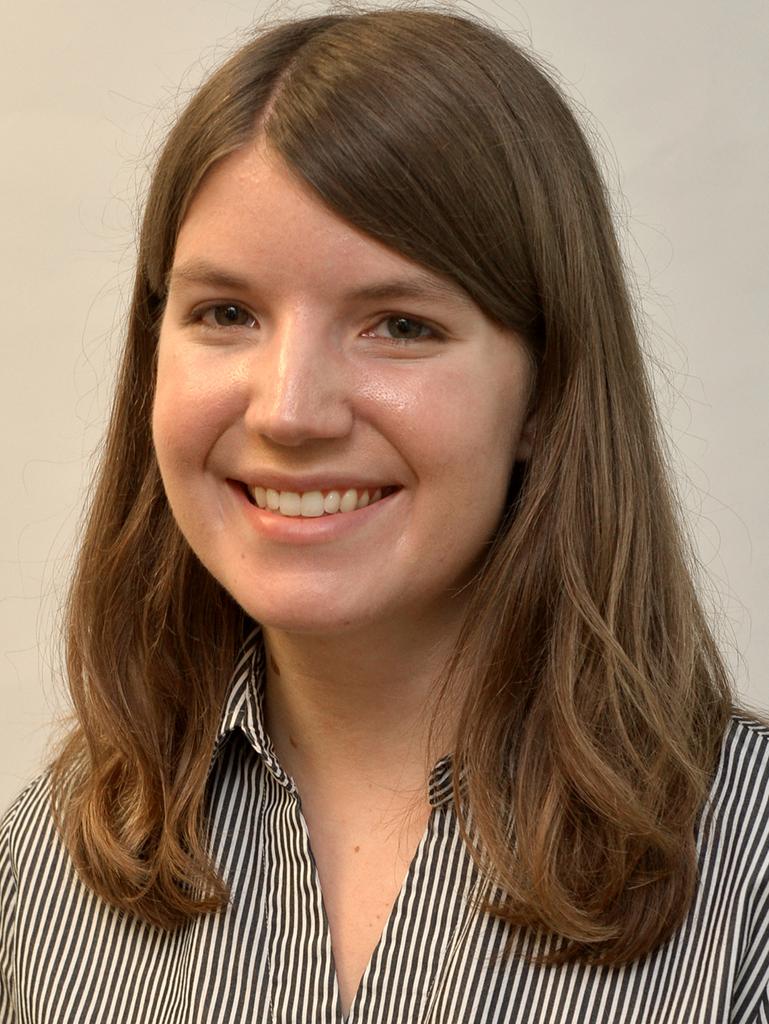 Reporter-South Florida Business Journal
Celia Ampel covers technology, startups, venture capital and angel investment. Stay on top of the latest venture news with our free daily newsletter. Click here to subscribe.